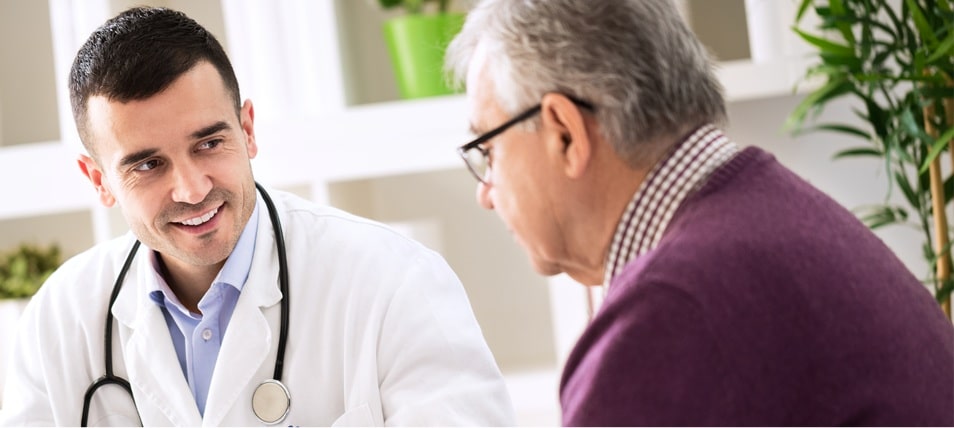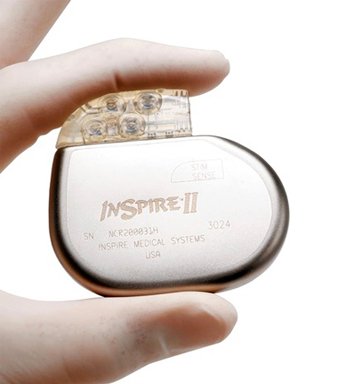 Inspire Upper Airway Stimulation System
The Inspire Upper Airway Stimulation system is designed to help patients with obstructive sleep apnea. It is a progressive FDA approved treatment option that is implanted within the patient's chest and controlled by a remote. The Inspire device comes with the implantable pulse generator, stimulation lead, and sensing lead and external programmers for the physician and the patient. Using the highest form of technology, the Inspire device monitors the patient's breathing patterns during sleep and reacts by expanding the airway for a better sleep. The Inspire device opens the airways with a mild stimulation. The stimulation is adjusted by the physician through the programmer remote. The patient controls the use of the device with their programmer before and after a night of sleep. There are no wires, masks or other bothersome attachments to worry about with the Inspire device. The patient's remote is the only device that is needed for this therapy, making it a less invasive and easy to use treatment option.
What Is The Process For The Inspire Therapy?
At our offices we help patients identify their perfect treatment to combat their sleep disorder symptoms. We process patient's signs and symptoms through our first consultation with the patient. We offer treatment with the Inspire Upper Airway Stimulation system for patients with moderate to severe obstructive sleep apnea. If the Inspire Therapy device is seen as a viable option for the patient, our doctors will then proceed with a surgical procedure to implant the device within the patient. During the procedure, the doctor will place the small generator, a sensing lead and a stimulator within the patient's chest area. This surgery is an outpatient procedure. The doctor will adjust the stimulation through their programmer. The patient will be given a small remote to turn the device on before bed and off when they wake up. The doctor will monitor your progress with the device through a follow up appointment. Visit any one of our offices to see if the Inspire device would be right for your obstructive sleep apnea.
Schedule an Appointment with
Visit one of our New York offices in Manhattan, Brooklyn, Queens, Staten Island or Garden City
What Is The Inspire Upper Airway Stimulation Device?
The Inspire treatment device uses Upper Airway Stimulation to target obstructive sleep apnea with revolutionary technology implanted within the patient's chest that is programmed by a physician and controlled by the patient.
You May Need The Inspire Therapy If You…
Suffer from moderate or severe obstructive sleep apnea
Are unable to use CPAP breathing treatment devices.
Are claustrophobic.
No mask
No bulky CPAP device needed
Easy to maintain and use
Less invasive than other treatment options
Can be turned on and off at patient's discretion
Travel friendly
Completely silent
Small in size
Directly helps with obstructive sleep apnea
Better concentration
Improved sleep habits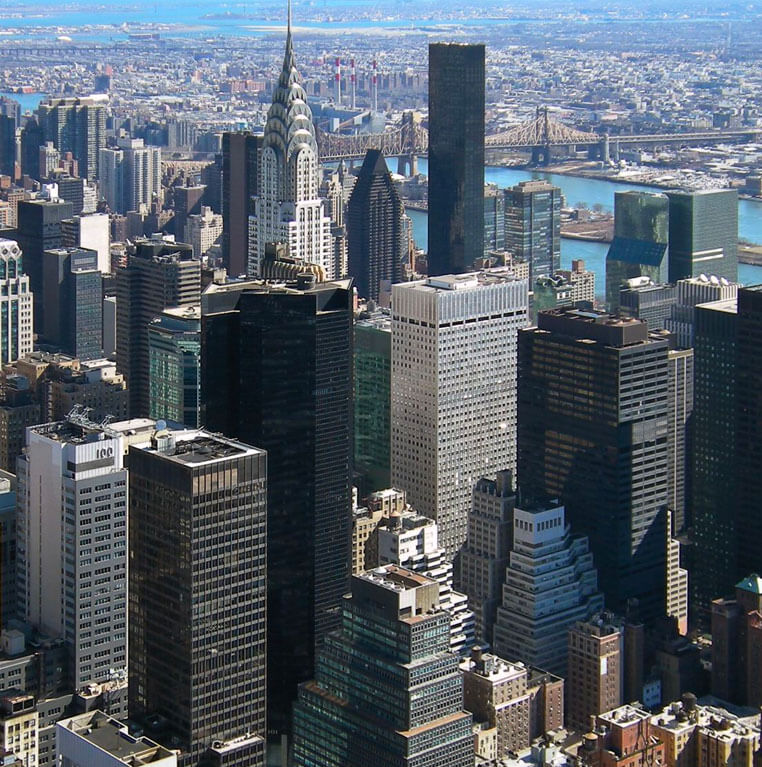 We have offices waiting to help you today in Manhattan, Brooklyn, Queens, Staten Island and Garden City